Water & Food
Know Water, Know Beer
Crisp, funky, floral, bitter, hoppy, malty, sour. There is no shortage of words used to describe the many flavors of beer. Walk into any taproom and you'll find brewers and beer drinkers discussing the specific combination of hops, grains and yeast that combine to create a great tasting beer. But to truly know beer, you must know water.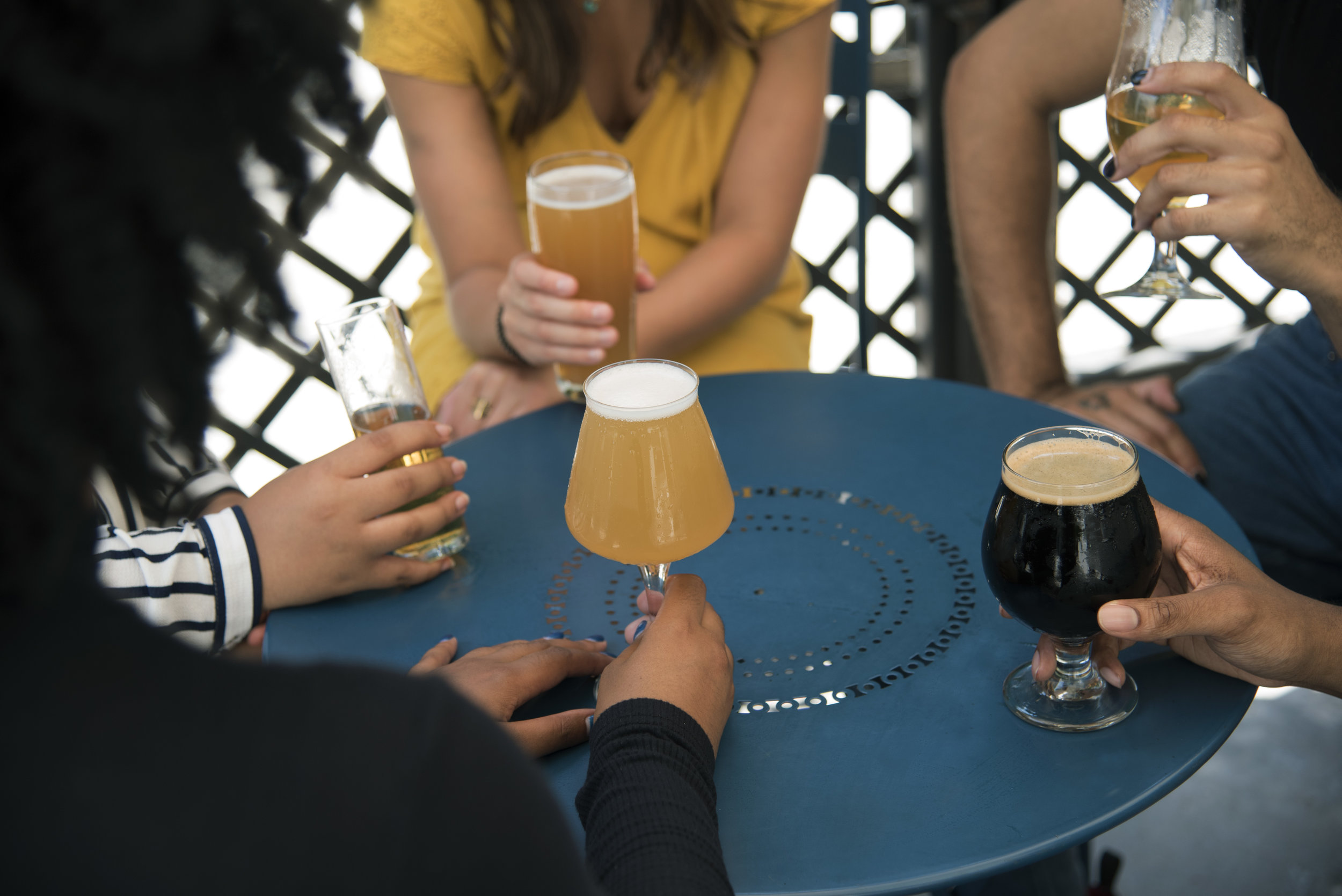 When you drink local beer, you are really drinking local water.
Water is a crucial ingredient, comprising more than 90% of beer. It also impacts the flavor and mouthfeel of the final product. Every water source has a specific makeup that contributes to the flavor, so when you drink local beer, you are really drinking local water. It's a critical ingredient that can unite beer brewers and beer drinkers around the issue of water conservation and quality.
The Water Main hosted two events in Minnesota to bring together beer drinkers, brewers and water quality experts to discuss the important role of water in beer. MPR economics correspondent Chris Farrell led a discussion about the importance of clean water to beer production with guests Benjamin Boo, co-founder of Mighty Axe Hops, Rebecca Newman of Summit Brewing and Ilan Klages-Mundt of Insight Brewing.
Know Water, Know Beer - Duluth, MN
Duluth is known for great tasting water, but how does its source — Lake Superior — impact the quality and the flavor of beer brewed here? Our event took a fun and unique approach to the conversation about water quality in Minnesota, with plenty of room for questions and discussion. Click the images below to scroll through photos from the Know Water, Know Beer event in Duluth, MN, on September 25, 2018.
PANEL GUESTS
Allyson Rolph, Earth Rider Brewery Lead Brewer
Bjorn Erickson, Castle Danger Head Brewer
Aileen Beard, The College of St. Scholastica Dean of the School of Science
Stay Informed
Get the latest stories and event information from the Water Main team.
MPR News
Beer brewers test a taboo, recycling water after it was used in homes
There are beers that can make headlines simply by existing, especially if they use unique ingredients. That's the case with Stone Brewing's Full Circle Pale Ale, whose key component — water — came from an advanced filtration system that recycles and purifies San Diego wastewater that had previously been used in taps, toilets and showers. Read the article >>
MPR News
Duluth's claims of superior beer? Science says they hold water
Minnesota beer makers have bragged about the quality of the state's water for decades — who can forget the old Hamm's jingle, "From the land of sky blue waters?" Read the article >>
MPR News
This grain fights climate change — and makes a tasty Minnesota beer
Kernza is a potentially revolutionary grain — a self-sustaining, climate change-fighting wheat that can boost soil and water health and keep carbon locked in the ground. Read the article >>